Meet the Staff of P.O.R. Emotional Wellness
We invite you to read more about our therapists and their backgrounds by viewing their profiles.
They are backed up by a staff that is knowledgeable, experienced and sensitive to the needs of clients and their families.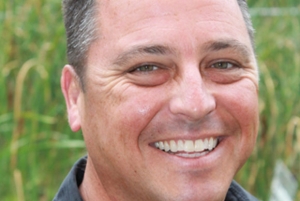 Jim Keenan
MS, LP
Executive Director
I have been working in the field of Emotional Wellness for the past 24 years. I know that all of us are seeking our best self. We all want to have happiness as our predominate state of being. However, life sometimes occurs in such a way that our feelings become more negative, sad, depressed, angry and even hopeless at times.


I believe that it is during these times that our lives have the greatest potential for positive growth. I am a solution focused therapist. I believe in assisting others to gain a sense of self control in their lives. As a survivor of childhood sexual abuse, I know the long lasting impacts that trauma can have on a person. I also know the rewards that come from doing the difficult work of healing the inner self. I am honored by those individuals in my past who have allowed me to be a part of their healing.
Sandi Lindgren
Ph.D., LICSW, Director of Case Management Services
I have worked with adolescents and young adults in the Twin Cities for the past 15 years. I am bilingual (English/Spanish) and have a Master's in Social Work from Augsburg College, and a PhD in Professional Coaching and Human Development from the International University of Professional Studies.I generally work with teens, young adults,

individuals, couples and small groups. I work with my clients in an up-front, no-nonsense way that focuses on strengths, effects of thoughts on behavior, increasing emotional skills and planning for the future. I have worked with clients diagnosed with Anxiety, Depression, PTSD/Trauma, Adoption, Anger and Stress Management, Identity and GLBTQIA issues. In my free time, I spend time camping, hiking, kayaking, traveling, cooking. I enjoy spending time with family, friends and their animals.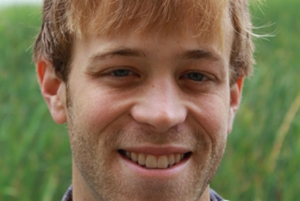 Nicholas Vorpahl
LPCC
CTSS Life Skills Trainer and Rule 47 Therapist
Nicholas provides Outpatient Therapy and Diagnostic Assessments to children and adolescence. He has experience in day treatment centers for adolescents as well. Nicholas incorporates elements of humanistic, cognitive-behavioral, and mindfulness practices into his approach. He specializes in the teenage

years and all the changes and struggles that come along with his important time in a young person's life. He hopes to help any child or adolescent successfully adapt to new challenges while learning how to live in an ever changing world with ever changing expectations. He has experience working with: ADHD, Autism Spectrum disorders, ODD, mood disorders, and adolescents involved with the criminal justice system. Nicholas will soon be conducting diagnostic assessments as well.In his spare time he likes to run, read and go to concerts.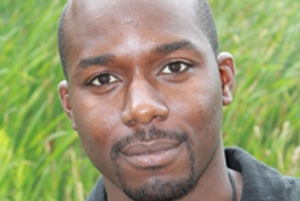 Brian Wicks
MA, Mental Health Practitioner

I have enjoyed working for POR Emotional Wellness since 2009. During my time at POR, I have worked with parents and children in different areas and roles including family work, individual therapy, groups, and school-based

therapy. Throughout this time, I worked as a life skills trainer using solution based interventions to help youth increase their skill level so that they were able to use age appropriate behaviors in everyday life situations. I provided these services in family homes, schools, residential treatment centers, and the community. I also worked with youth in groups, helping them learn anger management skills. Currently, I am a Masters level mental health professional, specializing in Marriage and Family Therapy and Play Therapy. While I see a wide variety of clients of different ages, including teens and adults, I am passionate about working with school age children using play therapy, as it is the natural way for children to express emotions and resolve issues that are sometimes difficult for children to find the "words" to talk about in therapy. I have also been incorporating mindfulness and yoga-based movement in therapy to assist youth with self-regulation skills. In my therapeutic work, it's important to connect with parents and children in a meaningful way; to assess and treat emotional and behavioral concerns because I feel it's important for families to be involved in treatment together. It's my goal to help families instill hope, while addressing emotional and behavioral concerns, and build pathways to positive change. In my spare time I enjoy spending time with my family and coaching youth sports.